During the hustle and bustle of the holiday season, these timeless lyrics from a traditional yuletide song come to mind:
Frosted window panes,
Candles gleaming inside…
For many, this phrase evokes a romantic image of a warm, cozy home, but for those of us in the window business, "frosted window panes" are a cause for concern! If you have frost on your windows, it may be time to replace them with ones that are better insulated.
In the spirit of the season, we've put together some ideas to inspire you. It's our little gift to you during the holidays: window inspiration that will not only help keep your home well insulated, but beautiful designs that are, dare we say, worthy of mention in a holiday song.
Energy-Efficient Elegance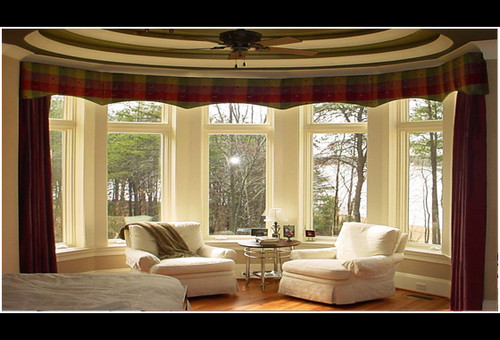 Whether your view looks over the river or through the woods, a series of tall picture windows lets you enjoy the outdoors while sipping cocoa in the cozy warmth of your master suite or living room. MI Energy Core™ Windows ensure that your view from inside (or outside) is not only elegant, but energy-efficient, too, keeping you protected from the elements. We happen to think that's getting the best of both worlds any time of year.
The Sky's the Limit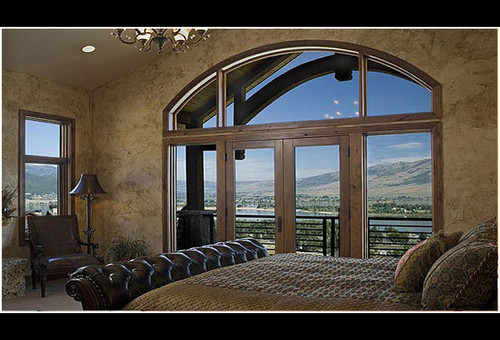 Can't quite see the treetops glistening because your existing windows limit the view? It may be time to open up that view as far and wide as the eye can see with durable, yet beautiful aluminum clad wood windows. In this setting, an arched window with glass doors and windows below offer an unlimited perspective of the outside, treetops and sky included. One of the many advantages of aluminum clad wood windows is an array of custom colors and designs combined with durability to resist chipping, fading, and denting. That's a reason to look up, for sure.
Create a Garden View with Interior Appeal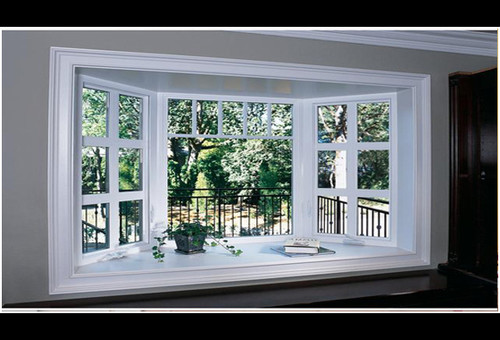 The sun is shining; the grass is green…and you want a place to soak up the warmth. Vinyl garden windows bring natural light into your home so you can enjoy it year-round, regardless of the outdoor temperature. Garden windows create an aesthetically appealing setting from both the inside and outside of your home. They make a room feel bigger, too. And, this just may be the spot you find yourself sneaking off to for a few quiet moments, especially when your house is full of holiday cheer.
These window inspirations are just a few of the endless options available when you partner with XO Windows, Arizona's largest window distributor. From new home construction to window replacements, XO Window offers quality, style, and affordability in all our products. You might say we've been making homes merry and bright since 2008.